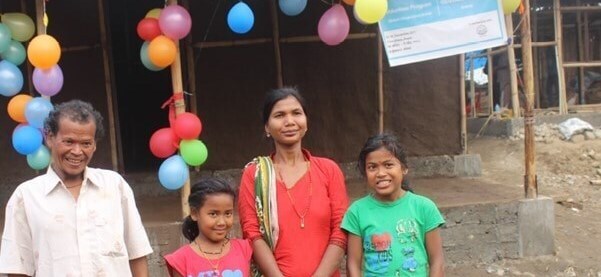 Nepal Build September 2020
In September a diverse and enthusiastic team of volunteers will head out to Nepal to build safe and secure homesfor families and individuals in the eastern region of Nepal. Many people in the eastern region live in poorly built thatched houses. The lack of decent shelter endangers families access to education and their state of health.
Habitat for Humanity works with various community level organisations in 35 districts to increase our impact by reaching out to poorer communities. The result is a cost-effective and environmental-friendly housing programme delivered through multiple partnerships with local institutions.
Volunteers in Nepal will be taking part in activities such as mixing mortar, painting, bamboo weaving, and more!
Fundraising updates
1 posts
Fundraising started!
Nepal Build September 2020 has launched a fundraising campaign, show your support with a donation!