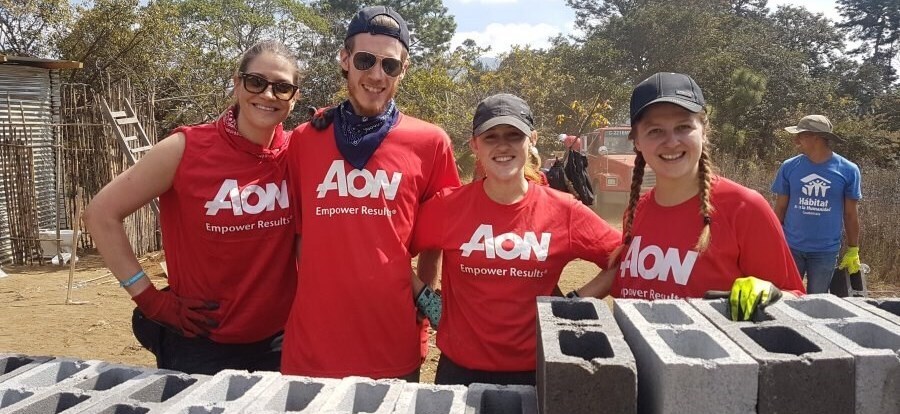 Aon and Habitat for Humanity
Aon will be sending a team of volunteers to in 2021 to work side by side with families and community members to construct homes.
These homes will provide security, safety, and a place to create new memories for families in need of a safe place to call home.
The Housing Need
Housing and shelter are the cornerstones of our work, but we believe happy and healthy homes require more than bricks and mortar – they need to be part of a thriving community to really benefit the families who live there.
To achieve our vision, we build homes, partnerships, communities and networks; since 1976, we have built more than 1.3 million homes and served over 20 million people.
Fundraising updates
2 posts
First donation made!
Aon Build 2021 has received a donation, donate to this cause to help reach the fundraising target!
Fundraising started!
Aon Build 2021 has launched a fundraising campaign, show your support with a donation!