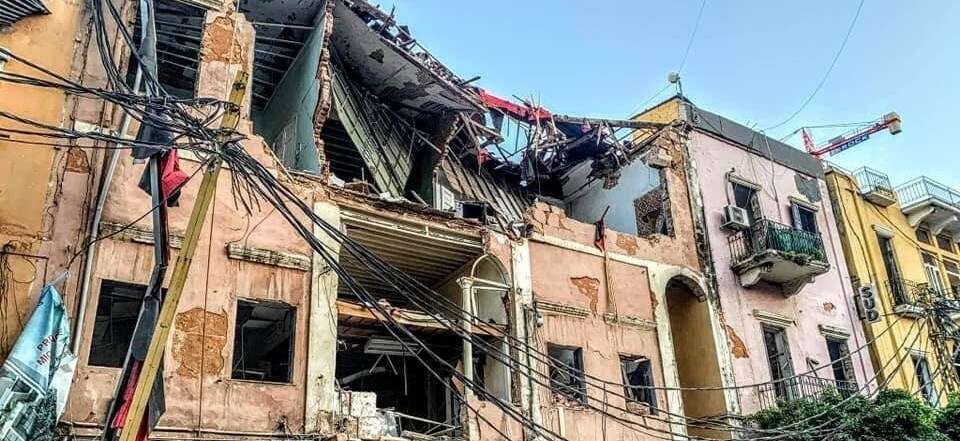 As the dust settles, the devastation following the terrible explosion in Beirut on Tuesday evening is emerging and the situation is as bad as we feared.
Thankfully, our colleagues on the ground are safe, but over 135 people have been declared dead, thousands are injured, and the devastating destruction and damage to homes throughout the city reported by our colleagues and partners mean up to 300,000 people are facing homelessness.
Habitat for Humanity have been working in Lebanon for nearly 20 years, supporting orphans and vulnerable families, as well as the thousands of refugee families who live in overcrowded camps with dangerously overstretched infrastructure - this latest disaster is another devastating blow to this amazing city and the families we support.
Our team on the ground are working with partners to fully assess the damage, but we as a leading shelter charity operating in Lebanon, know that our expertise will make a difference, both in the immediate aftermath and as we develop a longer-term response to the housing crisis.
To support the work of our colleagues in Lebanon to respond to this crisis we are launching an emergency appeal, to raise vital funds to support Beirut's community recovery.
Please give now and support our response!
Update:
Our team on the ground are working with partners to assess the incredibly extensive housing needs, estimating that the blast could have caused $US 10 billion worth of damage. Now more than ever it's important to be there for the families affected for the long haul. As the television cameras turn away and social media posts are replaced with new headlines, an estimated 300,000 people have been displaced by the explosion and are wondering where to sleep tonight.
While many families have been displaced, seeking shelter in houses in the mountains, more vulnerable people are sleeping in car parks or erecting temporary shelters close to home. Many households are putting plastic sheets or wooden boards where doors and windows used to be and moving back into their homes, which are otherwise at risk of looting. In several neighbourhoods structures have been reduced to rubble and homes rendered completely uninhabitable. In others, buildings have serious structural damage.
In such a complex and high density emergency we are highly aware of the need for flexibility to support the communities hit hardest by the explosion. We are exploring a number of options including:
-Emergency repairs and the provision of shelter repair kits
-Supporting with temporary and transitional shelter options, including access to rental accommodation, and adaptation of non residential space
-Long term repair rebuilding activities including, glazing, window, door and wall replacement, and whole building reconstruction
-Advising on housing, land and property rights by those made homeless, by the blast
We need your support today!
Fundraising updates
2 posts
First donation made!
Beirut Explosion appeal has received a donation, donate to this cause to help reach the fundraising target!
Fundraising started!
Beirut Explosion appeal has launched a fundraising campaign, show your support with a donation!