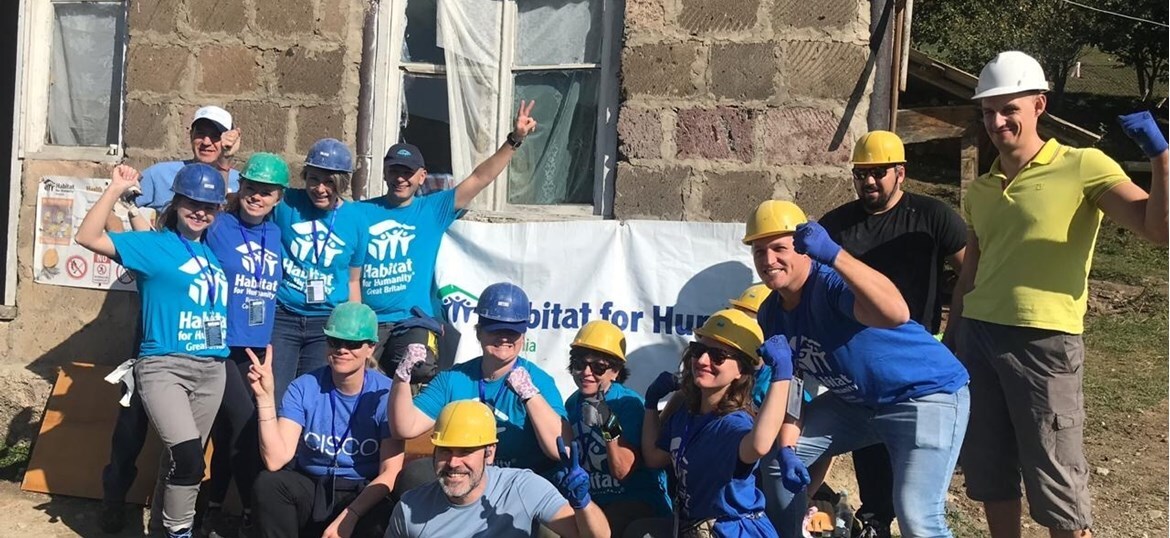 Lesotho CISCO Build - October 2020
Following a successful build to Armenia in 2019, Agnieszka will be assembling yet another incredible team to volunteer their time to build safe and secure homes in Lesotho.
Lesotho has the second highest HIV/AIDs adult prevalence in the world with just under 1 in 4 people living with HIV. As a result of the pandemic, of all the countries with HIV prevalence greater than one percent, Lesotho has the largest percentage of children who have lost one or both parents.
Many orphaned Basotho children lack a safe place to call home. Land ownership issues in Lesotho have also contributed to the woes faced by orphans and vulnerable children in the country.
Our "Vulnerable Groups Housing" programme works with orphans, vulnerable children and their families to address their needs for decent and clean shelter.
The programme aims to provide long term and sustainable solutions to its beneficiaries by enabling very comprehensive support to the selected families. The programme ensures that beneficiaries receive the support needed to better their lives and eventually work their way out of absolute poverty.
Fundraising updates
3 posts
25%
of target reached!
Making good progress, Lesotho CISCO Build - October 2020 has reached 25% of the target!
First donation made!
Lesotho CISCO Build - October 2020 has received a donation, donate to this cause to help reach the fundraising target!
Fundraising started!
Lesotho CISCO Build - October 2020 has launched a fundraising campaign, show your support with a donation!