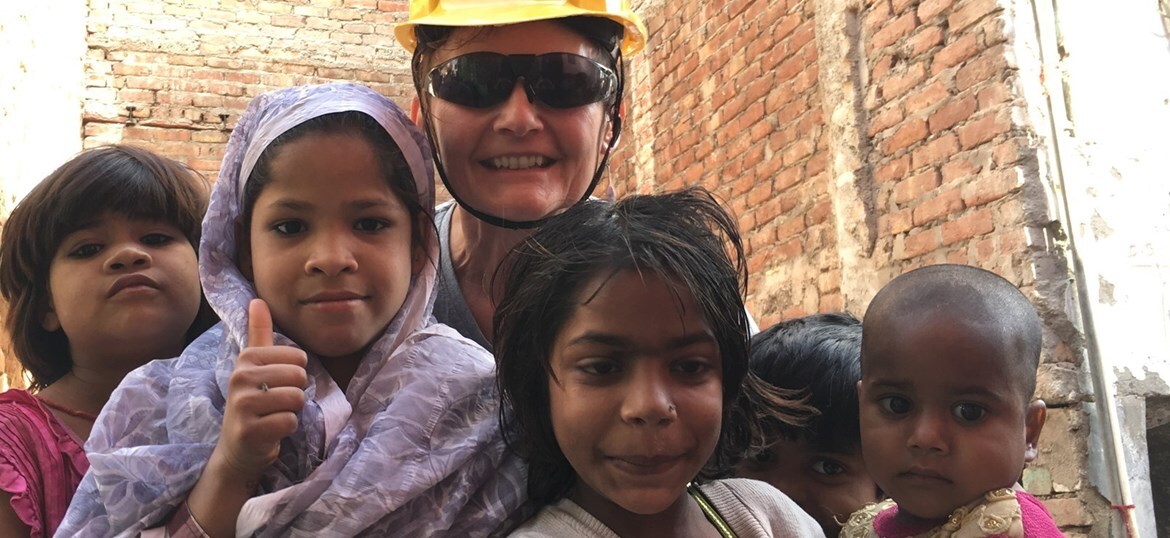 Help Hilary build homes in Honduras
In September 2019 I am joining a team of international women volunteers in Honduras to build homes on behalf of Habitat for Humanity. Having participated in two women builds in India previously I know first-hand the impact of the work Habitat for Humanity and their volunteers makes helping families in poverty have a safe and dry place to live.
So why Honduras this time? 66.5% of Honduran families live in poverty. More than 46% live in extreme poverty, and half of the population lives in rural areas where poverty reaches 75%. For this population, gaining access to a decent home through commercial mechanisms is practically impossible. The poor are not considered a high-risk population, and therefore they are not eligible for assistance from the government. Donations and volunteers can for some families be the only vialble way to secure a place to call home.
For those of you who have supported my two previous volunteer builds I would like to say a HUGE THANK YOU. Your donations and my 'expert' use of a shovel, have helped to provide homes for 2 families previously living under lean-to shelters. If you could spare just a small amount to support this very important project in Hunduras I would be extremely grateful - your donations will directly contribute to building a safe place for a Honduran family.
Thank you for your suport
Hilary
Fundraising updates
5 posts
75%
of target reached!
Almost there, Hilary has reached 75% of the target!
50%
of target reached!
Halfway there, Hilary has reached 50% of the target!
25%
of target reached!
Making good progress, Hilary has reached 25% of the target!